Marshall Johnson Painting
PO Box 307  San Geronimo CA 94963                                                    
415.488.4692       since 1976
CA Lic 527210     Bonded and Insured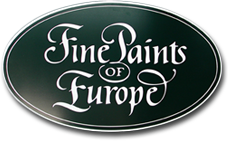 MARSHALL JOHNSON
..CERTIFIED PAINTER
For extreme durability and for radiant beauty and touch, there are no finer paints than those made in Holland;  sold by Fine Paints of Europe.



Marshall Johnson Painting is a small, high-quality painting company based in Marin County, CA. We work throughout the San Francisco Bay Area, and beyond, painting almost anything you can think of. All of our work is of the best quality. Three quarters of our work is interior and exterior House Painting. The other quarter consists of commercial painting, painted graphics and sculpture, and other one-of-a-kind projects.
We hope you will enjoy our photos and commentary.
Please use the contact form to request an Estimate for your project, to leave Comments, or to ask any Question.
Throughout the site, you may click most photos to enlarge.  Use the upper left arrow to return.
Paint Stores
Marin County, CA          San Francisco, CA

top of page