Marshall Johnson, FPE Certified Painter.
For extreme durability and for radiant beauty and touch, there are no finer paints than those made in Holland by Wijzonol and sold by Fine Paints of Europe, available at G&R Paint San Francisco, at Tamalpais Paint and Color in Marin County, and at Gray's on the Peninsula.
See Dutch Enamels page on this site.
Green Technology: As the trends and rising demands of global citizenry require, we increasingly use "green" products. Fortunately for all of us, the quality of these paints has improved greatly in recent years, and these paints are now widely available in all the paint brands we use.. NEW! See PolyWhey® in C2 and Vermont Natural Coatings below.
We really like the C2 paint line,
available at G&R Paint in San Francisco and Tamalpais Paint and Color in Marin County. All stores which sell this paint are partners in TCA, The Coatings Alliance, maker of C2 Paint. 
NEW! C2 Cabinet & Trim Paint with PolyWhey®,  (recycled dairy whey protein) from Vermont Natural Coatings, to make it even more eco-friendly and durable. Tough enough for floors.  For photos and more about this paint , see Residential / Interiors page in this site.
New! Premium interior, full spectrum C2 LUXE is now available.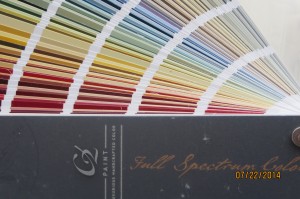 New!  The 2014 C2 color palette: new beautiful colors added to the older beautiful colors.  Note: All C2 color tools (small chips, fan-decks, large test sheets) are made with actual paint.

Vermont Natural Coatings' patented PolyWhey® technology has emerged as a new category of wood finish; delivering easy-to-use products that have established the highest performance and environmental standards. Whey protein, a byproduct of cheese making, is used to displace toxic ingredients found in traditional finishes.  VNC's PolyWhey is a crucial part of C2's premium  'Cabinet and Trim Paint." (See C2 immediately above.)

    Over the years our most-used paint.
The Gennex color system, the AURA and Advance paints are significant developments in premium American paints.

 As a determinedly independent painting contractor and with an            open mind, I include PPG in this list of favorite paints cautiously.
 I will watch closely how this giant handles their recent association
with two of my all-time favorite paints,
C2
and 
BREAK-THROUGH
.

                 Another favorite.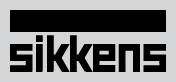 Exterior wood finishes.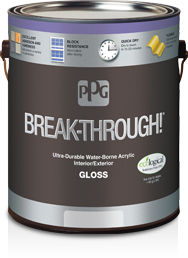 BREAK-THROUGH!  a superb waterborne urethane modified acrylic with exceptionally quick dry and cure. Tough, with a beautiful baked-like finish when applied skillfully.

Mad Dog Elastomeric primer.

Epifanes premium marine finishes from the Netherlands.
Other Products we like:
Smith & Co Clear Penetrating Epoxy Sealer (CPES) and epoxy filler:
for serious repair of rotted exterior wood, especially windows and doors.
Tools.  Three superlative products which enhance the quality and speed of our work, and help us keep your home or business clean as we work:
Bahco/Sandvik Swedish steel hand scrapers.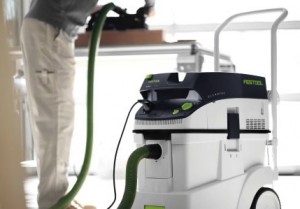 Festool power sanders and dust extraction systems.
ZipWall dust barrier system
When you specify: .We have wide experience working with all kinds of paint.  We will use whichever paint brand and type of paint you specify (with a few exceptions).