World Savings. During the 1990's I restored wall graphics which had been painted by someone else in the '70's and 80's inside World Savings branches in Mt. View, Corte Madera, and Capitola.
I painted new graphics at the San Francisco Sloat branch, did some work in the owners' offices at the Oakland headquarters,
and at their corporate building in San Leandro.
For the Customer Company in Benicia, CA I painted this rather large cow which they placed outside one of their convenience stores, to attract attention, I presume.
LIMN Furniture, San Francisco: . We have painted a great variety of things for Dan Friedlander at LIMN over the years including many iterations of the showroom walls.
Finnish log cabin at LIMN: . For Dan we stained the interior and exterior of this full-sized contemporary Finnish log cabin (which, had you purchased one, would have come with two Finnish assemblers). The cabin was removed recently.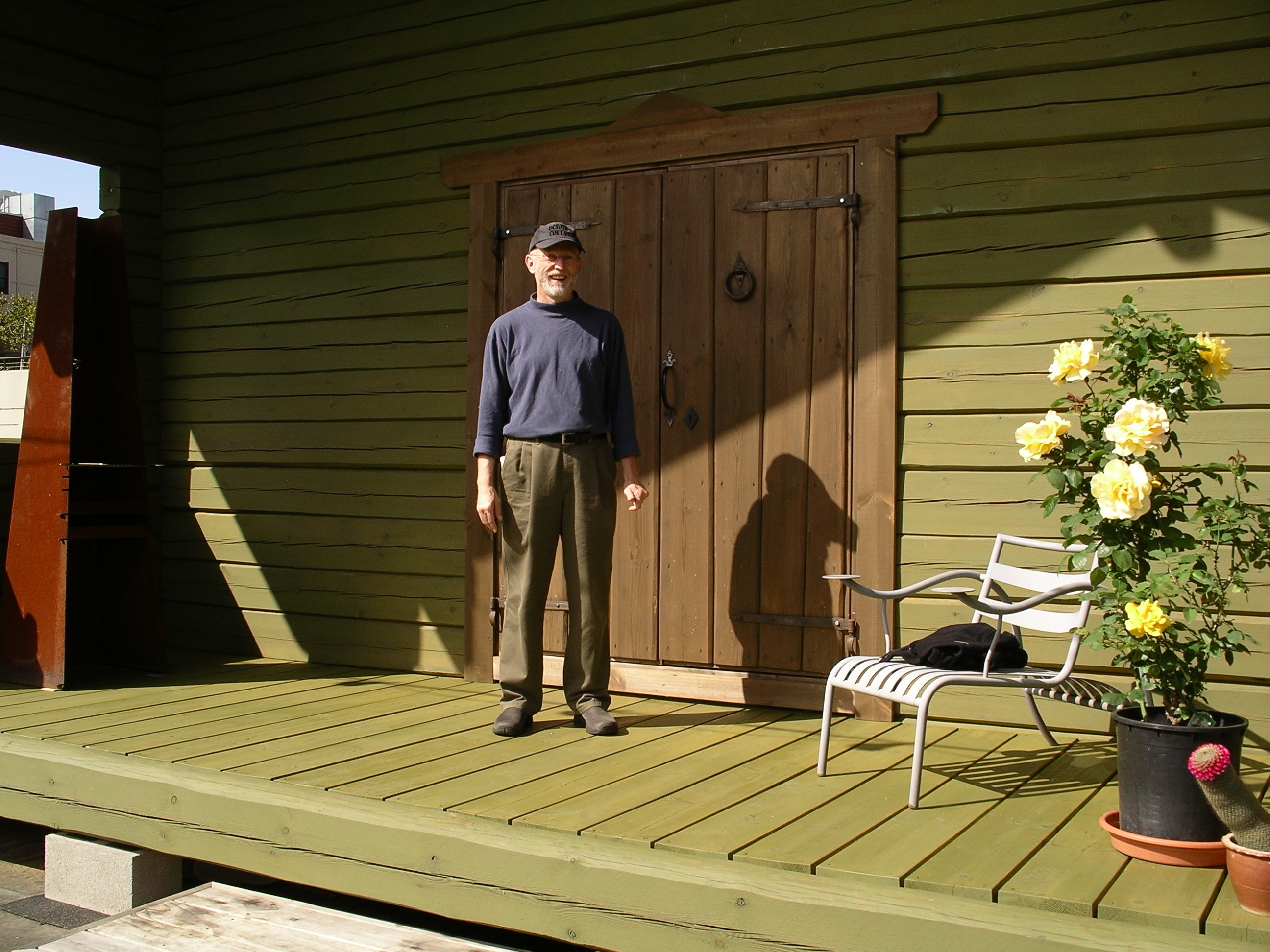 Marshall on the cabin porch.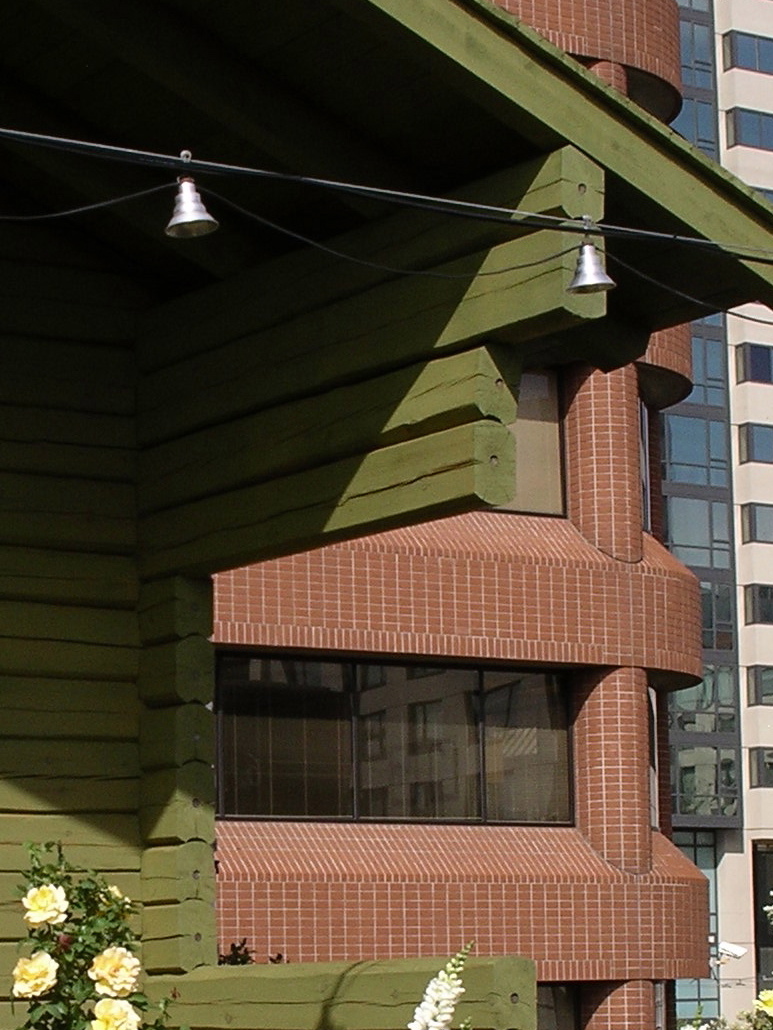 The cabin was displayed on the roof of the store for several
years, while the new South of Market neighborhood grew up around it on Townsend Street.
Painted Signage: I painted  3′ high blended-spectrum lettering inside the Folgers' plant, South San Francisco, for the Office of Michael Manwaring, and many sets of over-sized 3-dimensional letters for Harry Murphy + Friends for the GAP chain, plus several outdoor signs. I painted two signs designed by Toby Levy for Bob Werbe at The GRAY LINE in San Francisco, including this 60′ long diamond sign on the roof.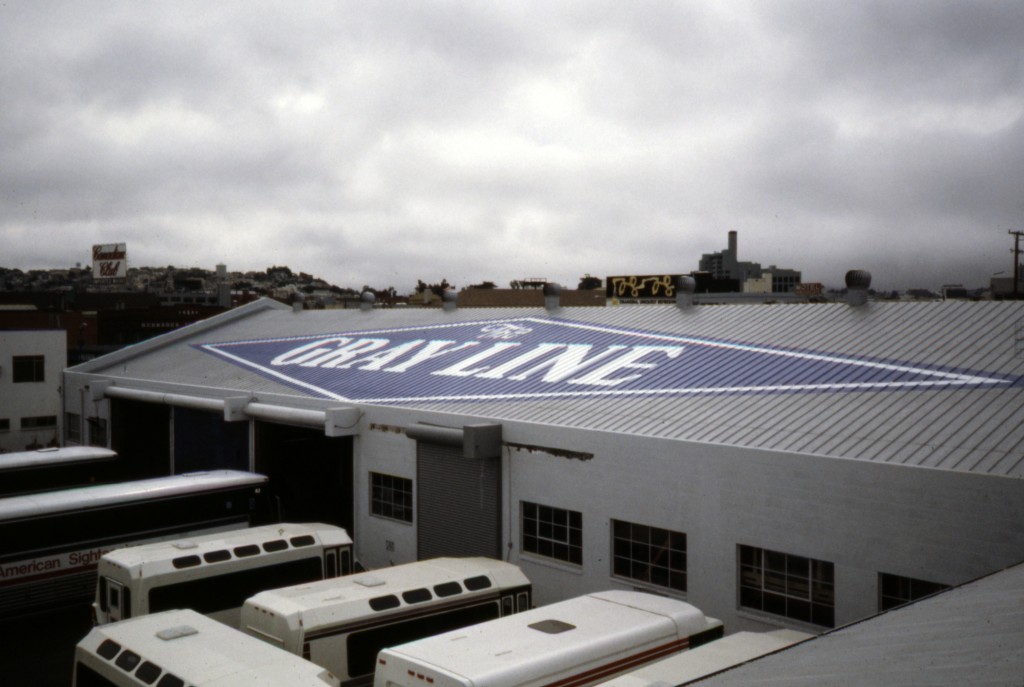 For more commercial painting projects see Sculpture + Graphics
top of page